What a great time at POPCON Corporate Meet-up the other day! The pictures from the day will speak for itself.
A gathering for people who love social media content; creators, influencers, marketeers and many others who come together to learn, grow and become big together-gether in this massive world of social media marketing!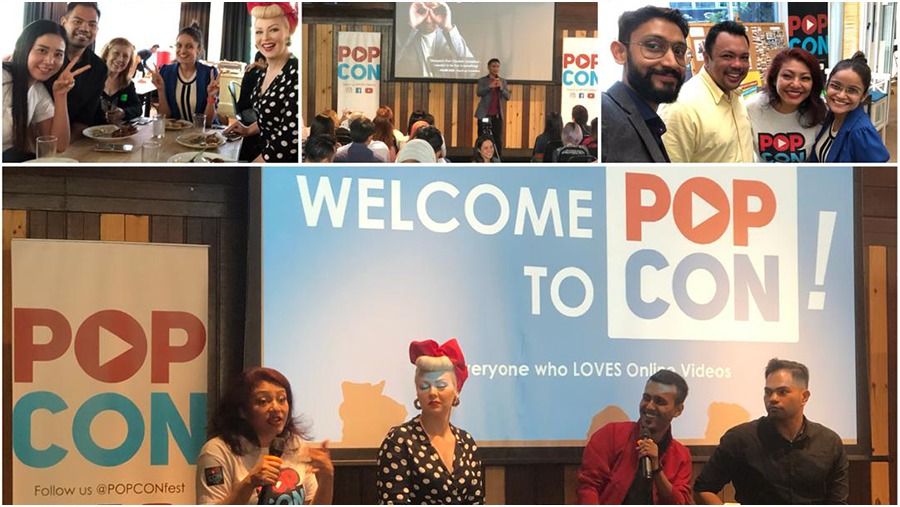 What was the meet-up about?
As social media platforms evolve into full blown communication channels, more and more brands are relying on these platforms to reach their target audiences!
But how do we know what the emerging trends on social media are and what is going to influence social media users? And how does this affect brand marketing and what do we need to be aware of to stay current and relevant in 2019.
My Experience
In my words it was short, sweet and crisp – yet covering the best from the emerging trends on #socialmedia content, #influencer, LinkedIn and #video #marketing affecting brand stay relevant online.
Lovely listening to my dear friend Nowrid Amin, Nina Sharil Khan, Amyer Zulfadly & Cassidly La Creme
And catching up with the POPCON team. You guys are doing a fantastic work bringing online creators together and promoting the growth of new creators in Asia.
Yandaro Al Amien, Pauline Cheah, Al Jazzura, Joanne Lee J.S.,
#GettingBigTogether #MalaysiaCreators #Tiktok #Creators