Linkedin which is also known as the professional social networking Platform is the oldest social media platform among all. it has in excess of 500 million expert profiles, which implies a boundless amount of network connection and openings for work. From a job seeker who is looking for a new position to keeping up your own image, LinkedIn is a significant piece of being an undeniable expert in any industry nowadays. Nowadays recruiters and hiring managers use LinkedIn to search for candidates.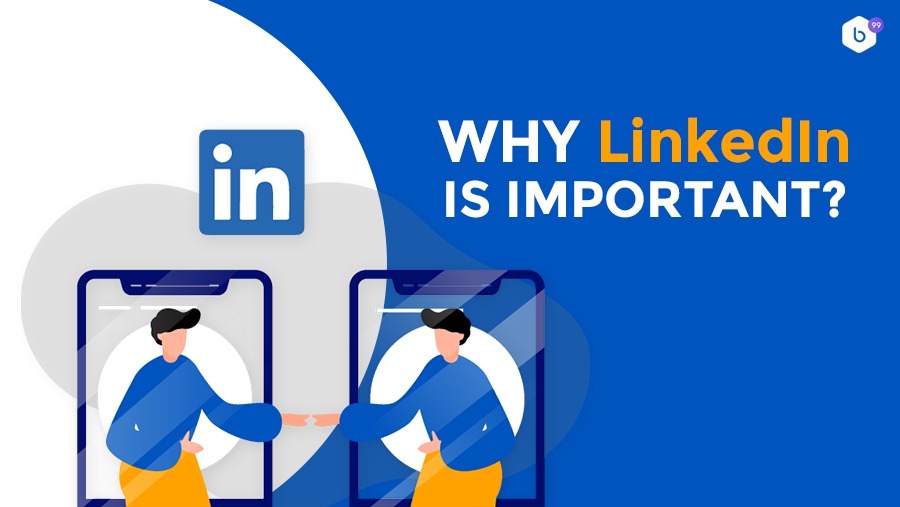 Here are some of the points that will help you understand why you need to take a dive into this Professional networking Platform.
1. Explore Opportunities
Linkedin helps job seekers find a new job and even helps them in applying them. You can search for jobs by keywords and location, you can set job alerts based on your career interests to regularly receive email updates and stay in the loop.
You can connect with your co-workers and managers, just turn on your "I'm interested" button, and let recruiters know that you are open to all opportunities.
2. Personal Branding
It is important for one to build a personal brand online. Personal branding helps you to stand out among others in your own field.
Now the common question that arises is "How to be presentable in the market or how to stand out from others in your industry"?
The first thing that needs to be done is coming up with a Personal website. LinkedIn is the perfect place to put your name on the professional map. Upload a professional profile picture and come up with a crisp heading that emphasizes your strengths and showcases your personality. When recruiters, employers, co-workers, and managers go through your profile, they should be able to gain a strong understanding of who you are and what skills you bring to the table.
3. Google Ranking
Linkedin a well known and powerful Networking site which also plays a huge part in google. Having a profile on Linkedin can increase your visibility, therefore, it's easier to get your LinkedIn page to rank on Google versus your normal website. If your LinkedIn profile is the primary thing that any company manager will see, then it is possibly the right time to get one.
4. Reaching out to companies and employees
If you are planning on applying for new jobs or searching for better options then LinkedIn is the perfect place to explore as it opens various doors for you.
These days, many companies maintain their own official LinkedIn pages where they update their company information, share organization news and understanding, and showcase current workers. If the company knows its objective, then it becomes easy to understand the work culture and whether it is a fit for you before diving into the interview process or accepting a job.
5. Getting connected
We fail to understand the importance of social networking sites for marketing! LinkedIn is one of the important administration of Marketing tools.
Regardless of whether you're a self observer or hate networking events, you can even encourage and make some significant connections through LinkedIn. LinkedIn is that platform in which you can build a relationship with mutual connections, people in your field, or even with your greatest role models.
When you join LinkedIn, you're joining a system hoping to connect, communicate, and exchange thoughts. You're not simply joining an informal organization; you're joining a network of complex experts who are all the while offering values and looking for news and developments. If you are still thinking about how significant LinkedIn could really be, then hopefully this article has convinced you that it's one of your most powerful professional tools. With it, you can build and maintain your network, search for jobs, and you can build your professional reputation online.