WhatsApp has finally launched it's long-awaited Business App!
An exciting news for businesses especially small and medium-sized as this would help connect with their customer better.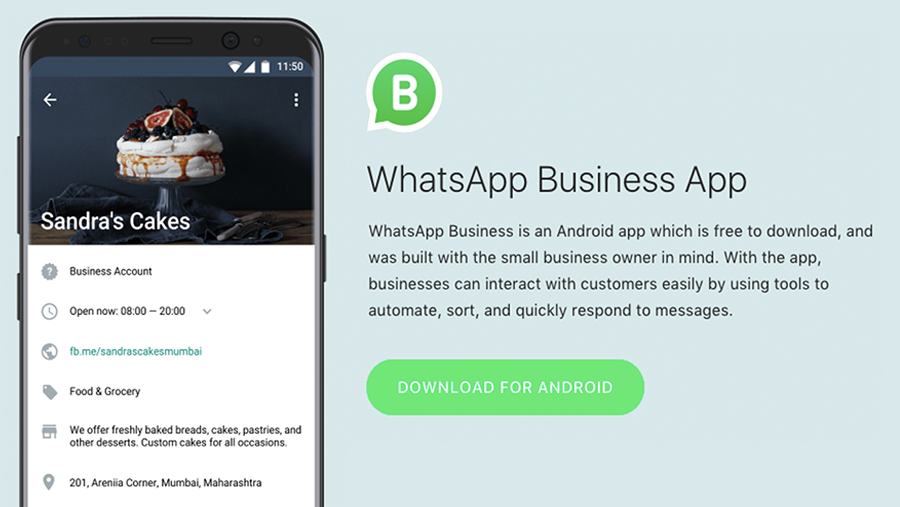 Here's to all you need to know about WhatsApp for Business.
It's free!
It has Business Profiles, which shall help customers with useful information such as a business description, email or store addresses, operation hours and website.
For faster communication, it offers a smart messaging tool called 'quick replies' in which a business can set a keyword shortcut that corresponds to a longer message so that it can just type "/hours" instead of "We are open from 9 a.m. until 6 p.m., except weekends."
For Marketers, the app offers a simple statistics such as how many messages have been sent, delivered, read and received which would help companies review and see what is working on the platform.
One can use through WhatsApp's desktop site also
Whatsapp has taken care of the Customer also, they will have full control over the messages they receive - Block & report spam feature to apply to the business app also.
Eventually, it will add its own form of verified profiles, called Confirmed Accounts once it's been confirmed that the account phone number matches the business phone number.
The wait isn't full over; Currently, it's only available on Android in Indonesia, Italy, Mexico, the UK, and the US. Maybe in few week, we can also use it :)
Well, beyond this I am expecting this would surely open up revenue possibilities for WhatsApp as its always been free and had no ads on the service; especially from big enterprises for premium features.