Digital Marketing has grown vastly and is constantly changing and becoming broader day by day. Marketing has moved past advertising and publicizing, advertisers must cooperate with different divisions to concentrate on building incredible customer engagement and drawing them for long term connections.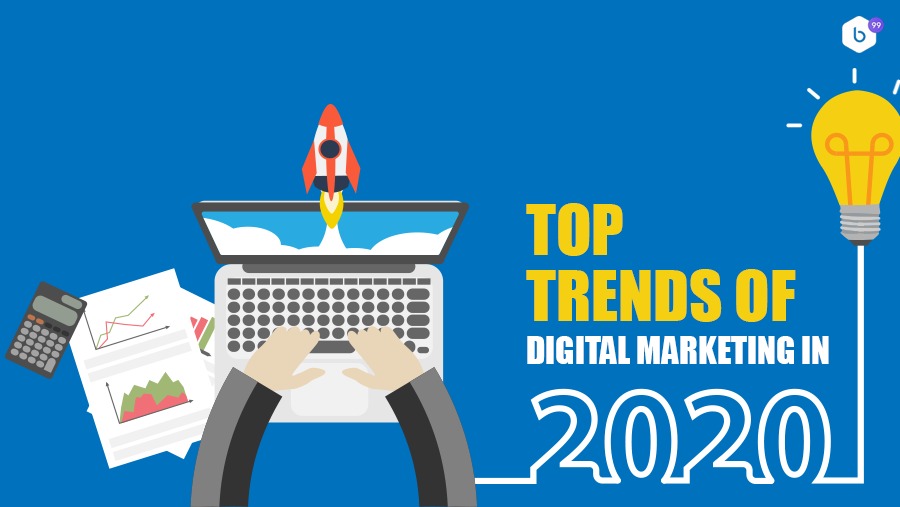 You may be uninformed or not aware of the new advertising or marketing trends, yet your clients—and your competitors—are most certainly not. That is the reason we curated the rundown of advanced advertising trends in this article for you.
Customer Experience - This year is all about serving customers and improving their experience. We can already see the massive impact that marketing has left on people's lives. It's no longer about attempting to persuade individuals to purchase from or work with your organization. Rather, the need has moved towards giving fabulous client encounters that will keep individuals returning for additional assistance.
In other sense, marketing can easily take care of how to focus on building a positive business culture along with proving great service to its customers.
Efficiency, convenience, proper knowledge about the product and friendly service, with easy payment options are what people value most in their customer experience. The development of online marketing has given customers more power to know about the products that companies are selling. They do not wait for you to reveal to you how extraordinary your items are, rather they prefer doing their own research and examinations.
2. Sentiment Analysis - Sentimental analysis is also known as social listening, which is the practice of analyzing the user reaction to a particular product or service, mainly on social media or other social handles.
For instance, a customer can like a particular product that is being sold on the market but for any particular feature, they are not buying it. Therefore it is always important to understand customer sentiment and look to the matter that concerns them.
3. Micro-influencers - In the past few years, influencer marketing has played a major role in the digital marketing world. It's been so successful, that big deal influencers are presently making major decisions in giving this a shot. Social media "influencer" is currently a thing in marketing and an expensive one at that.
A micro-influencer is a huge topic that is making its way to the digital marketing world. It refers to the medium-sized influencers who have narrower niches, popular enough to be influential, have a great impact on their followers and is not overloaded with sponsorship offers. They have a greater engagement rate than that of famous influencers in business.
4.Visualization - With the increasing demand for voice search in recent years it's normal to think or assume that "readable" content is a higher priority than visuals and designs. Well, research has shown that readers prefer visual content and plain texts.
For comparisons, you can easily analyze the popularity of Pinterest and Instagram has received over the past few years compared with other social networking channels.
Visual contents are easy to remember and also save a lot of time. Including data visualizations, infographics, images, and videos to your content make it all the more fascinating and appealing, however, it can assist your message to be understood better as well.
5. Vlogging - With the progressing success of YouTube, Instagram Stories and Snapchat, video blogging is more well known in recent times. Rather than other video types like explainer recordings or short movies, video blogs are progressively close to listeners and direct.

Through vlogging, you can easily live-stream any special events that many people cannot attend, for instance, like a business conference or a musical concert. You can also post other informative content that your customers would be interested in the know, such as celebrity interviews or behind-the-scenes looks.
Vloggers convey their message more straightforwardly to the viewers, making an increasingly close and direct connection—clearly an incredible help to the advertisers attempting to connect deeply with their clients.
6. Chat Box - Nowadays brands are taking the initiative to start their conversation with their client through DMs. Be it for customer service or any assistance in the sale, direct messaging has become one of the hottest trends from the last few years.
Brands find DMing clients as successful for building connections, in the case of tending to grievances, taking deals arranges, or even simply messing around.
Applications like WhatsApp, Viber, and Facebook Messenger, or through private messages via web-based networking media like Twitter or Instagram, brands are building more grounded associations with the clients in everyday life
This strategy works best when you urge clients to message you by giving your handle or username, and possibly boosting them with an exclusive deal or coupon code.
7. Strategic Marketing Transformation - You might think that its too easy to have a successful marketing strategy just by following some of the tactics and trends for marketing.
It is important for a business to think out of the box and come out with unique strategies and that is different from the previous strategy. Your business strategy should be always different from your competitors. Your marketing goals and strategy must align with the overall goals of your business.
Strategic marketing is the term used to depict the procedure when a business working without a strategic marketing plan by changing its major business procedures and systems.
To put it simply, the marketing strategy is no longer belongs to the responsibility of the chief marketer or CMO. Strategic marketing transformation help in recognizing and ensuring that the brand, company reputation, customer relationships, and customer experience as a whole are considered in every business activity.
Make sure you start this year with a clear focus on your goals and how you're going to achieve them. To have a successful business strategy you'll need to have a solid base of quality content across all your marketing channels and also know how to engage your customers.