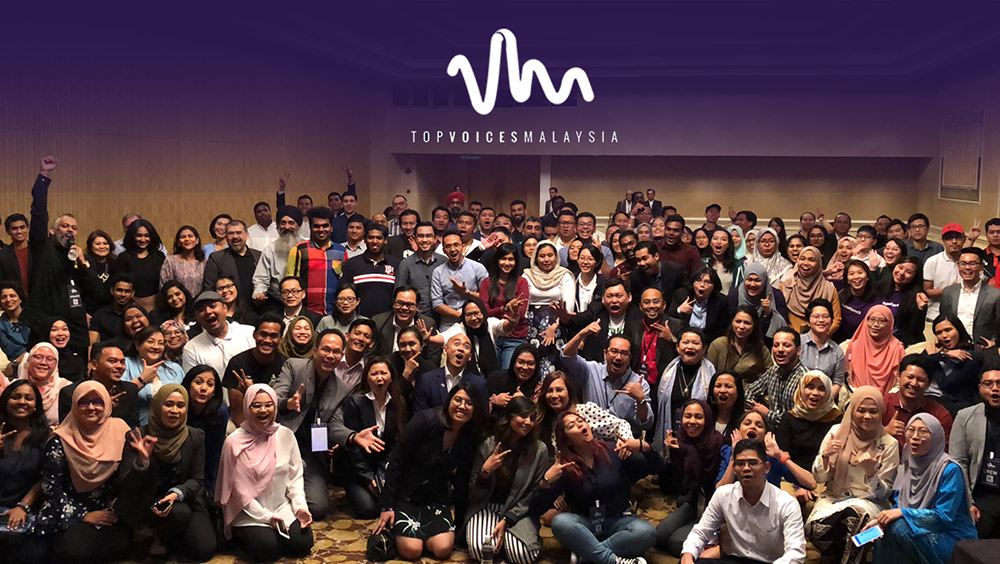 Top Voices Malaysia inaugural event was a success! The picture speaks it all.
First out, I'm simply humbled & delighted to be a part of TVM family (probably the youngest) of 50 most influential professionals on LinkedIn Malaysia. Last night (20 September 2018) saw the grand inaugural event of Top Voices Malaysia at The Hotel Istana, Kuala Lumpur.
Thank you Malaysian National News Agency (BERNAMA) for supporting the event. Thank you Hotel Istana for the wonderful hospitality. The night was dramatic. A sheer reflection of Unity & Teamwork. Sharing, networking, experience & positivity flowing from all directions.

250 people registered to come to the largest LinkedIn gathering in Malaysia, Top Voices Malaysia. The majority came, some people want to come but couldn't make it and a few others didn't even plan to come, came in.
145 came in the end including 3 from the media.
With 6 wonderful speaker's I hope everyone's just not inspired alone but see the path moving forward. I've personally so much to take away from the speakers and the networking session last night.
In case you missed attending it, here's a glimpse:
Opportunities come once you start creating them
– G.D Naidu
Don't wait for appraisals, but ask them from your boss
– Mui Han Koh
You have the power to design your brand
– Hanie Razaif-Bohlender
Constantly review, tracking & revisit your personal financial plan
– Faisal Malik
Networking is not just an exchange of business card but we should be mutual interested to each other
– Shadaitul Intan M Zin
Social entrepreneurs must have their own company revenues and not totally dependent on the sponsorship
– Noor Shahiwan
Wooh! Top Voices Malaysia has launched with a mission of helping you get better and find the #NewYou
Read our press coverage by Bernama here -- https://lnkd.in/fFMED3v
Or look back on the event in just 60 seconds.
BIG shoutout to all the attendee who brave the traffic and rain to make it to our Top Voices Malaysia event. It wouldn't be a success without your support.
And kudos to other TVM founding members that they're the backbone in making this event happen.
G.D Naidu, Hanie Razaif-Bohlender (HRB), @Joy Abdullah, Shadaitul Intan M Zin, Ida Hanim Schien, SURAYA KULOP, Alita Abdullah, Azleen Abdul, Rayyan Irwan, Azraai Hafiz, Francis Xaviour, Jonathan Low, Soo Hoo, Emi Idura, Mohd Rizal Hassan, Shahril Mokhtar, Faisal Malik, @Mui Han Koh, Noor Shahiwan