We're thrilled to announce BEYOND99 won yet another international award.
It bagged the prestigious 'The Golden Globe Tigers Award', under 2 categories – Seeing off stiff competition with a unanimous victory as
Best Digital Campaign of 2018 award under Excellence and Leadership in Social Media
Women Business Leaders in Malaysia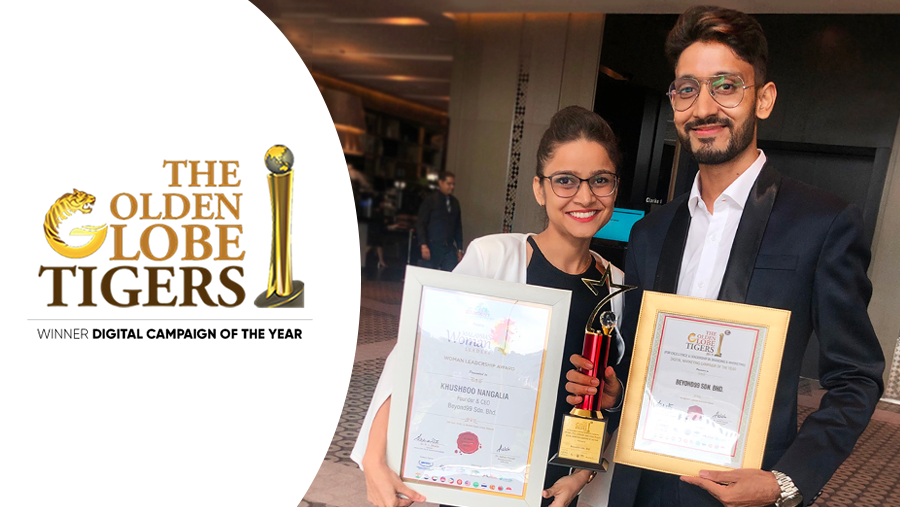 Khushboo Nangalia, CEO of BEYOND99 along with Chetan Bharadwaj, Co-Founder - Business Excellence & Alvin Lim, VP of Business Dev: received the trophy and citation from the organiser at a glittering awards ceremony, held at the Le Meridian Hotel in Kuala Lumpur on 24th April 2019.
Expressing happiness Khushboo said
We are very proud to receive yet another prestigious international award this year. We are elated that our commitment towards quality and innovation in using social media for the growth of our brand & clients have been recognised.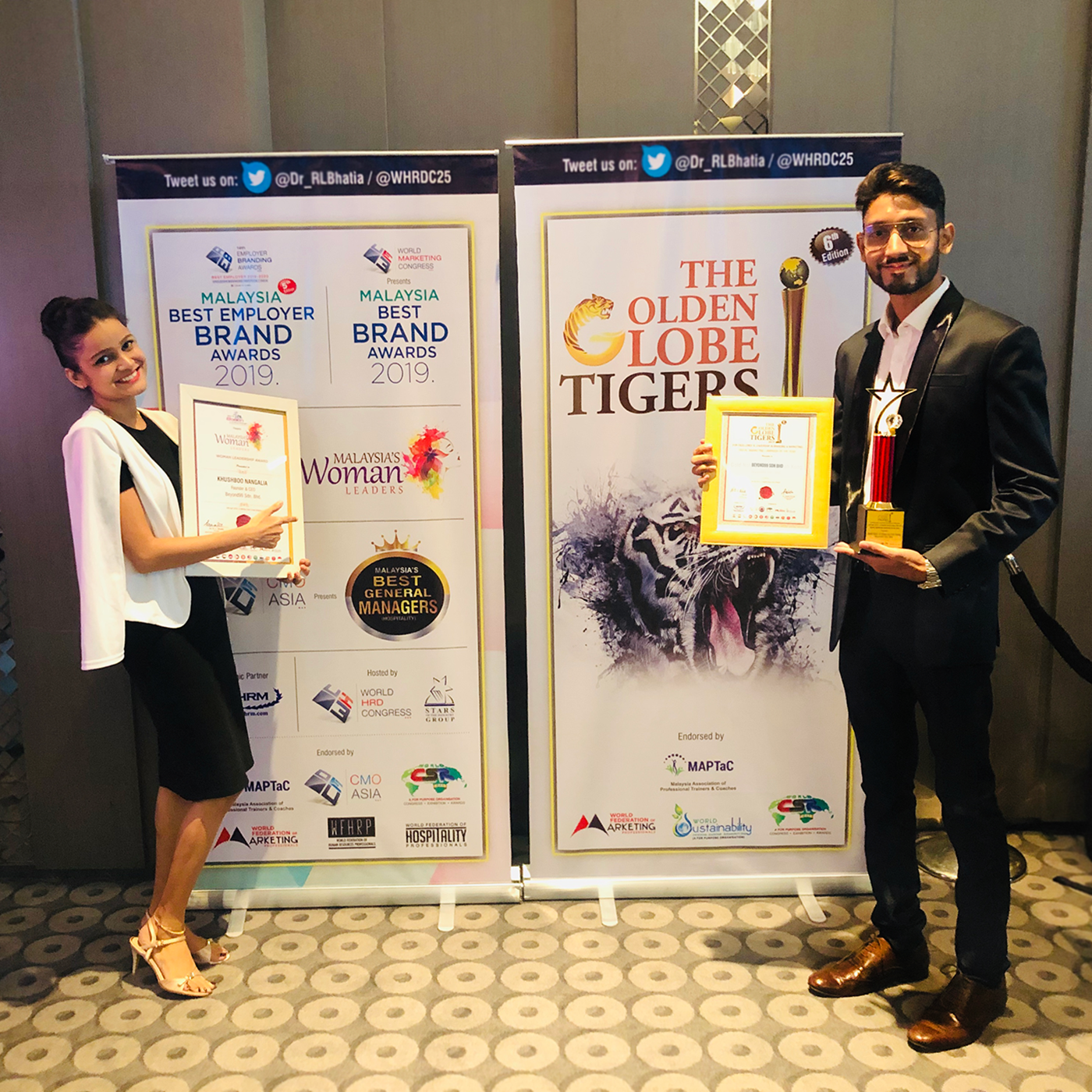 Chetan added
"Such accolades are a reminder of the efforts and innovation we inculcate in our project to set it a class apart. We thank the jury and the organisers for conferring us with the esteemed award.
The jury was unanimous to confer the award to BEYOND99 in recognition of its dedication to excellence and leadership in Social Media.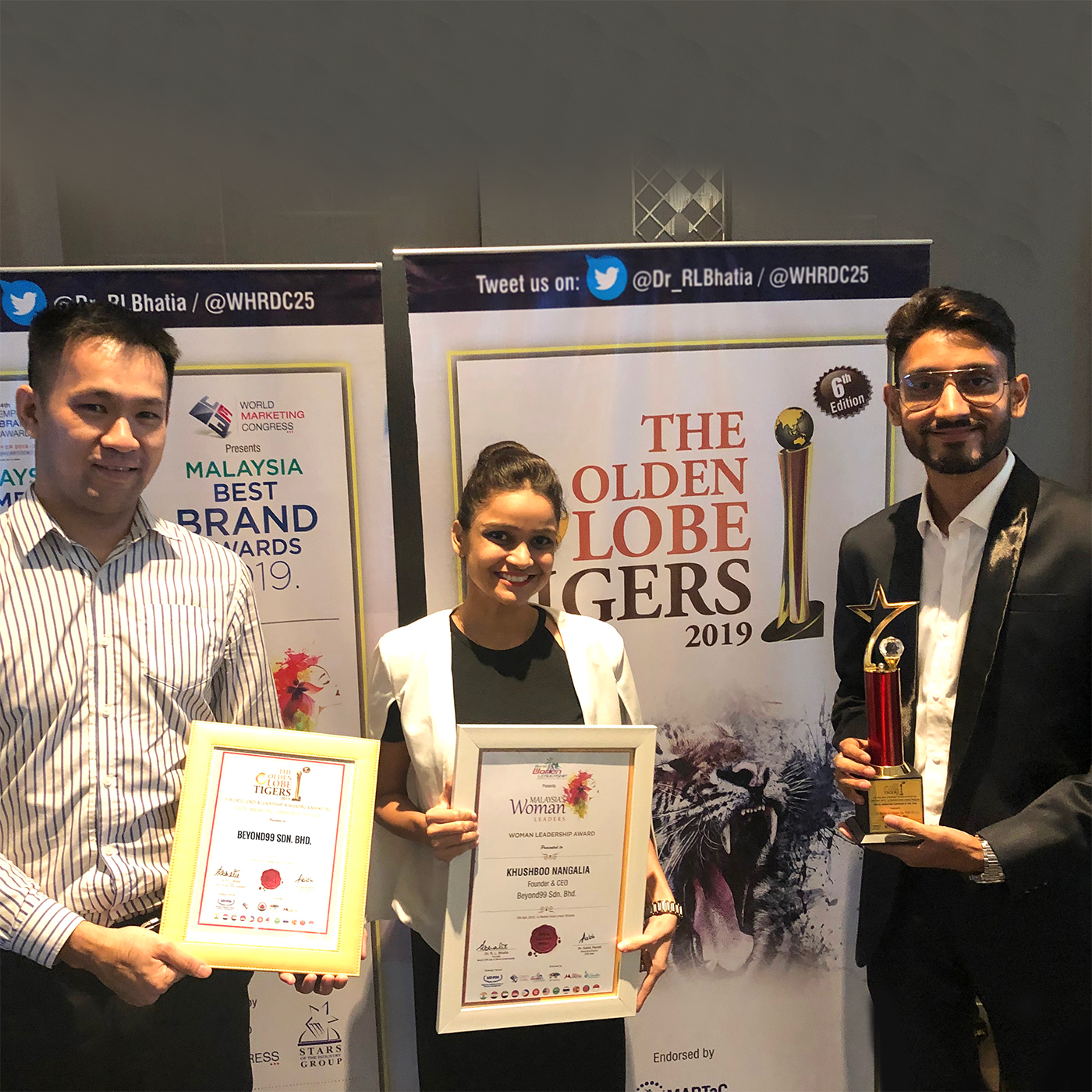 The Golden Globe Tigers Awards, established by the World CSR Institute, is supported and endorsed by World CSR and World Sustainability.
It is an international platform to recognize organisations and industry leaders across Asia for their commitment to excellence in the realms of marketing, quality, branding, CSR and social innovation, education and academics.