Are you creating a new business website? Or perhaps you're looking for ways to improve the usability of an existing website?
Usability is something that should not be taken for granted and especially in case of website designs. Make use of the below-mentioned points to create a profound, usable website that performs for your business.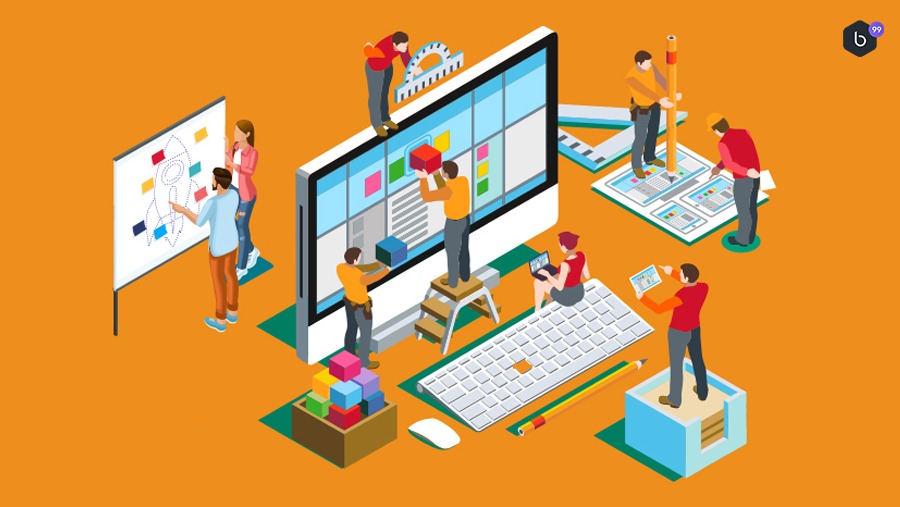 Quick Preview:
Unclog the clutter
Put vital info where most eyes go
Maximise your visibility on the user's reading pattern
Swift load time
Size of search box
Page layout
Typography
Links on your website
---
1. UNCLOG THE CLUTTER
Too much clutter and lesser targeted information tend to lose customers interest. As many as 62% online shoppers give up looking for specific service/product if the page is overloaded with irrelevant information.
A good strategy to do it is to cut down the number of words used on any one page.
On an average, only 28% page text is read by the customer. Make sure to adjust your text wisely on the web design. A normal website user spends about 2.6 seconds in scanning a website before focusing on any particular section.
Around 180 milliseconds are spent focusing on one particular section before moving further.
Only about 1-2 seconds are there for your headline to capture the user's attention.
More than 50% of the sales are hindered because users cannot find the appropriate information on the site easily.
2. PUT VITAL INFO WHERE MOST EYES GO
Web users spend 80% of their total time spent looking for the information above the page fold.
69% of the total time spent is on the left side of the web page.
3. MAXIMIZE YOUR VISIBILITY 3 ON THE USER'S READING PATTERN
Most users scan web pages in F-Pattern.
CTA banner is short vertical style works best.
Navigation should be longer, vertical stripe.
The headline in horizontal stripe creates maximum visibility.
4. SWIFT LOAD TIME
Websites that load fully in the first 10 seconds are the most visited with less bounce rate.
4/5 web visitors tend to click away is a video on your page stalls while loading.
People will visit a website less if it is slower to load than 250 milliseconds than its competitor's Web.
5. SIZE OF SEARCH BOX
The average size of any search box is 18 characters.
Extending the search box size to 27 characters would accommodate 90% of queries.
6. PAGE LAYOUT
Optimize your page layout for a length of 1000-1600 pixels and width of about 770 pixels.
Page layout should be uniform for all pages with a change in content and visuals.
Navigation menu for each page should remain the same.
Omit any dead end/orphan pages that can increase user bounce rate for your website.
7. TYPOGRAPHY
Follow a uniform font family throughout the entire website.
Provide visible colour cues to important points and highlight with use of typography.
Do not use more than 4 different colours in the text, to avoid confusion.
The optimal length for text lines is between 45 -75 characters.
8. LINKS ON YOUR WEBSITE
The universally known colour for links is blue. Make use of it.
Good if it changes colour when clicked.
More than 73% of websites use different colours for Clicked and Unclicked links.
Follow the points above and make a profound, usable website. And if you face any difficulty, contact us at BEYOND99 as you can always reach out to our experienced team of website designing experts for more – Coffee is on us :)